Archive for November, 2008
ANDRE AND ASH….were you sitting by the computer for the last half hour?!?!?!?! OK, so here you go! CALL ME…tell me what you think. I can demand this cuz your my sister….hehehe! I am loving both of these….both so different, but show so much about you. Oh, by the way, I got a dynamite cross eye picture of you with Andre lookin at you like…what the?!??! I'm excited to process it. ENJOY….and kiss when you see these.
"CONTENT"….does this couple need much more said about them than that?!?! This picture speaks volumes about them! And yes, this is my beautiful sister…who is marrying an equally handsome man….who we are super excited to have as a brother in law! I'm thrilled to be doing this for them. I lllllloooovvveee this picture…! You guys were awesome. Sorry for making you kiss in front of me. It made for a great picture… he he! Thanks for getting your feet wet with me and trompsing around the field to get these shots!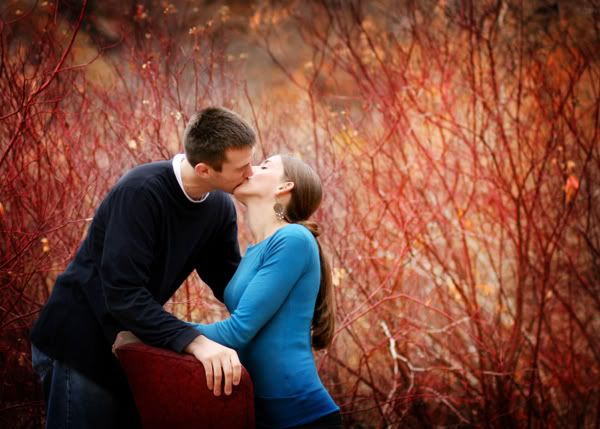 What a dynamite pair! I love doing engagement sessions! Its so fun to see the sparkle that a couple has in their eyes at this time. These guys were so awesome! They didn't need any coaching by me…they were just themselves and I am lovin what I got to capture. They were spunky, fun, and so cute together. Even though it was so cloudy and about to rain….we gave it a shot anyway! I'm glad we did. Thanks you guys…can't wait to shoot you again. It was my pleasure….Enjoy your little sneak peak.